Which Lady Falcon Coffee Club Roast is Perfect for You?
We're big proponents of the idea that the perfect cup of coffee is the one YOU most look forward to drinking in the morning. It's no secret that we're obsessed with roasting our beans in a very flavorful, highly drinkable way, equally good black or with a little cream, however you like it best.
We've had a lot of questions recently about how to pick the best Lady Falcon Coffee Club roast for you, so our team put together this handy little guide to share our coffee expertise with you, served alongside a big helping of very very cute. (That is our vibe, after all.)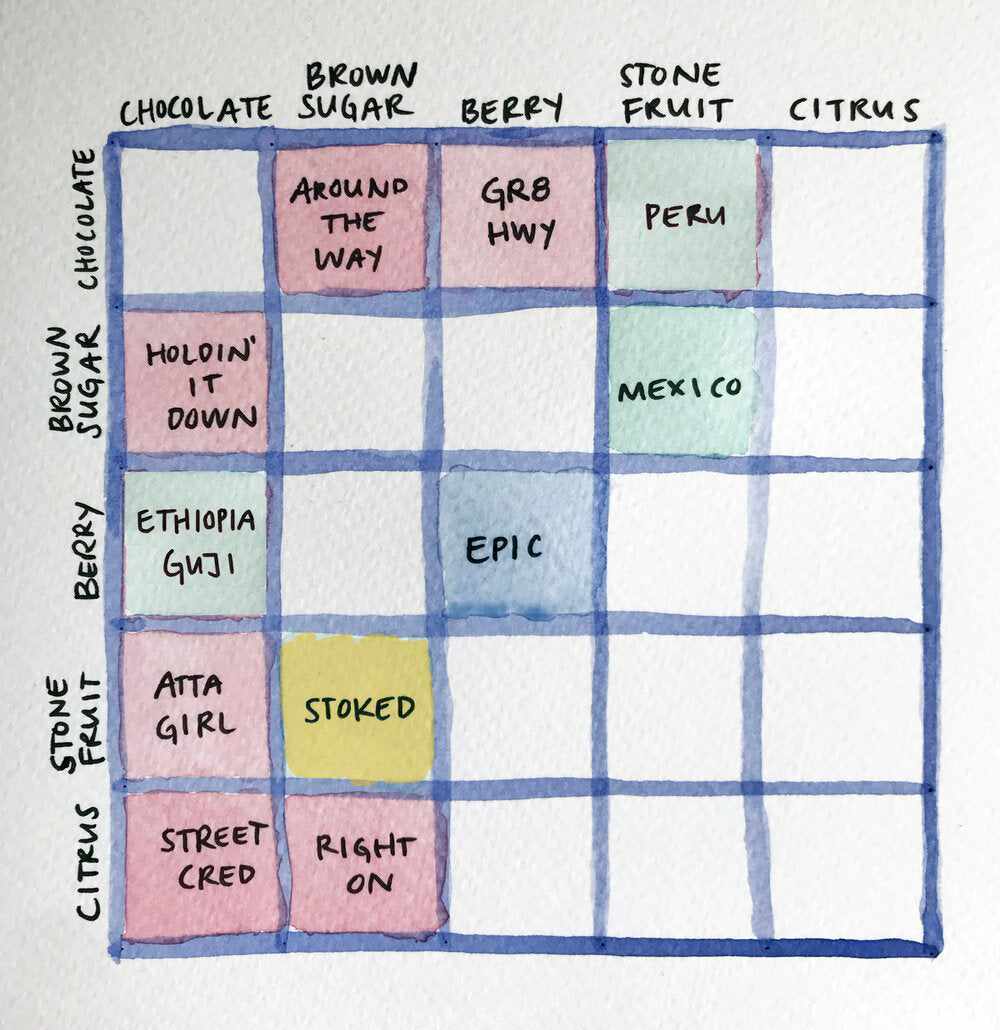 For extra credit, we've painted each square the color of the that beans' bag! We're not telling you to judge our book by its cover… we're just saying we won't judge you if you do. <3
Once you've browsed through our little chart and started to think about what appeals most to you, our number one recommendation is just to play!
We're proud of the way our single origin blends bring together a cohesive cup and, whether you're a seasoned coffee drinker or this is the first time you're really thinking about the flavors in your cup beyond "caffeine," and we think every single one deserves a taste!
Plus, it's fun and gives you something delicious to look forward to each morning! ;)